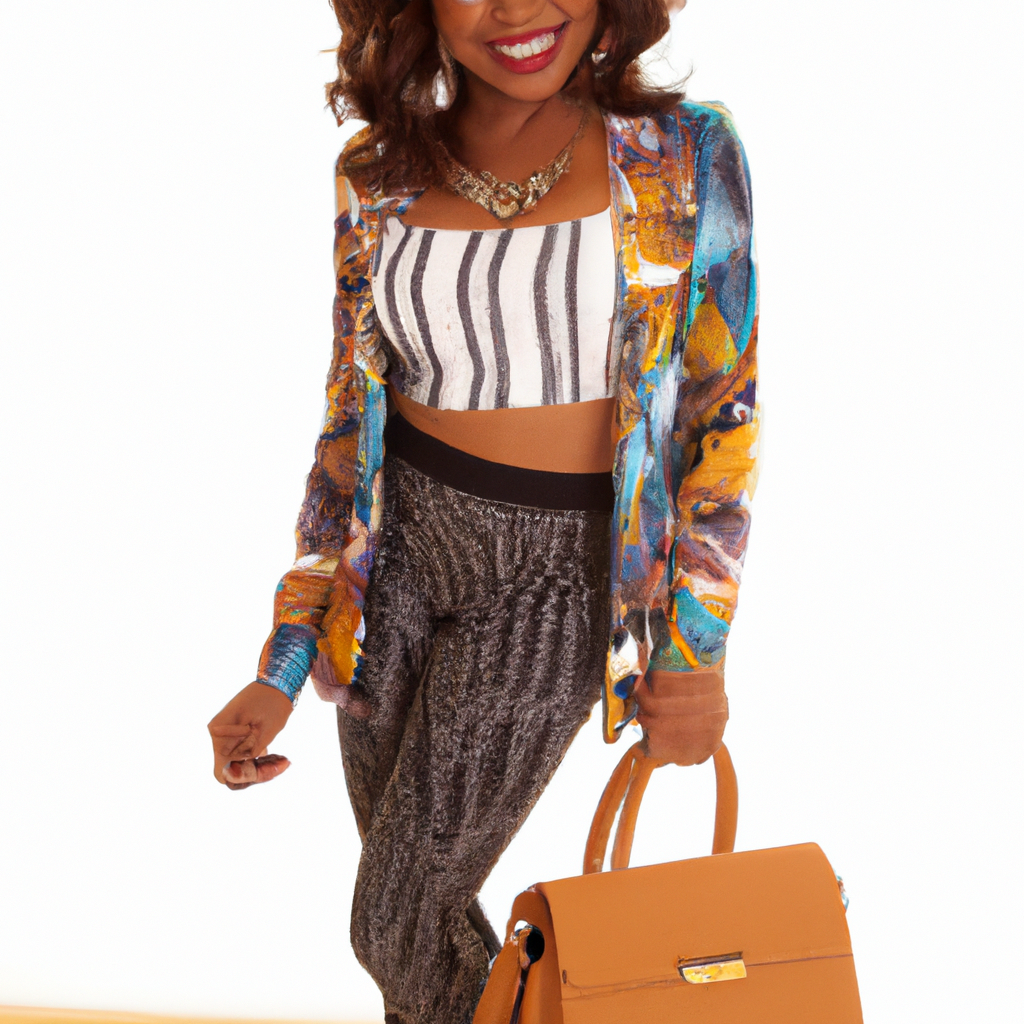 Tips for Budget-Friendly Shopping
Shopping for clothes can be tricky. Need to be clever when you shop so you get the best value for your money. Here are some tips to help you create a fashionable wardrobe without spending too much:
Think ahead and plan your purchases.
Compare prices online before buying in store.
Look for discounts, coupons, and sales.
Buy items that you can mix and match.
Invest in classic pieces that last.
Shop at thrift stores and consignment shops
Thrift stores and consignment shops are great to find fashion pieces without breaking the bank. Here are some tips to remember when shopping there:
Come Ready: Have your measurements and know what clothes you want. This will help you save time and frustration.
Be Flexible: These stores offer one-of-a-kind pieces. Try on things you wouldn't normally wear.
Check Quality: Look for damages, rips, and stains. Also check labels for fabric quality.
Pro Tip: Don't spend too much time browsing. Focus on one section or type of clothing to avoid feeling overwhelmed.
Check out online marketplaces for second-hand options
Need to update your wardrobe, but on a tight budget? Check out online marketplaces for second-hand clothing! Here's why:
Cheaper prices – you'll get more for your money.
Unique finds – a variety of vintage items that you won't find in retail stores.
Sustainable fashion – lessens waste and environmental impact.
So make sure to check out second-hand clothing online for an affordable AND stylish wardrobe update!
Take advantage of sales and discounts
Sales & discounts are a great way to save money while building a fashionable wardrobe on a budget. Here are some tips to take full advantage:
Do research & create a shopping list of items you need or want.
Subscribe to newsletters of your fave brands & stores for updates about sales & discounts.
Wait for seasonal clearance sales for stylish pieces at a fraction of the original cost.
Buy off-season items at discounted prices. Winter clothes in summer, summer clothes in winter.
Compare prices across different stores & websites for the best deal.
Remember, sales & discounts come down to timing & strategy. Plan ahead & be patient to build a stylish wardrobe without breaking the bank.
Building a Capsule Wardrobe
Create a stylish wardrobe with a fixed budget? With a capsule wardrobe, you can do just that! It's all about having fewer pieces of clothing that can be blended together to form a variety of outfits. This way, you can save money by creating multiple looks with less pieces.
Let's investigate how to construct a capsule wardrobe on a budget!
Identify your personal style and color palette
Discovering your unique style and colour palette is important for creating a capsule wardrobe that suits your fashion taste and makes it simpler to mix and match clothing pieces while staying within a tight budget.
Here are some tips to identify your own style and colour palette:
Get ideas from your favourite fashion icons, celebs, and from styles on social media or magazines.
Think about your lifestyle, body type, and inclinations to decide which colours and styles make you feel great and relaxed.
Try different clothes in different colours to see what looks good on your skin and goes with your wardrobe.
Play around with diverse patterns and accessories to give visual appeal and show your individual style.
Once you've found your style and colour palette, making a capsule wardrobe is much easier. You can focus on buying versatile pieces that fit your style and easily mix and match with other pieces in your wardrobe.
Invest in versatile basics that can be layered and mixed and matched
Invest in versatile basics to build a stylish yet practical capsule wardrobe. Select pieces that can be layered & matched to create many outfit combinations without blowing your budget. Think about adding these versatile basics:
Plain white tee for dressy & casual looks.
Black pants for formal & relaxed styles.
Denim jacket for layering over dresses & jeans.
Neutral-colored sweater for dressing up or down.
Get these & more to create a fashionable wardrobe at a great price.
Pro tip: Accessorize with scarves, jewelry & belts for more look options.
Add statement pieces and accessories to elevate your outfits
Statement pieces and accessories are a great way to level up your outfits and make your capsule wardrobe look more stylish without spending a lot. Here are a few tips:
Get versatile statement pieces like patterned scarves or denim jackets.
Buy quality accessories like a leather belt, necklace, or watch.
Combine your accessories with your capsule wardrobe to get fresh styles.
Don't be scared to try out colors, textures, and patterns.
By doing this, you can update your wardrobe and get a stylish look while saving money.
Closet Organization and Maintenance
Closet organization is essential for building a chic wardrobe cheaply. Group similar items by color, fit, and purpose. This makes it easier to access them.
To ensure you make the most of your wardrobe, you must maintain your closet. Here are some ideas for keeping it tidy and organized:
Regularly declutter and donate items you no longer wear
Decluttering and donating clothes you don't wear anymore is a great way to keep your closet neat and build a fashionable wardrobe on a budget. Here's how:
Set aside a few months for going through your closet.
Sort items into piles: keep, donate, and discard.
Donate items that are still okay but don't fit your style or needs.
Think about outfit combinations and what's missing in your wardrobe while decluttering.
Try to be mindful and intentional when shopping. Invest in versatile and timeless pieces that can be dressed up or down.
Use storage solutions to maximize space and keep items organized
Maximize space and organize your closet in style – even if you're on a tight budget! Here's how:
Hang items to free up shelf & drawer space.
Repurpose pants hangers, curtain hangers, or soda can tabs to hang multiple items.
Use shelf dividers to separate items & increase storage space.
Hang over-the-door organizers for shoes, purses, & accessories.
Use garment bags & vacuum-sealed bags to protect & save.
These simple, inexpensive solutions will help you create a functional & stylish closet without breaking the bank!
Practice proper garment care, such as washing and storing clothes correctly
Garment care is important! To make your clothes last longer, save money and look good, here are some tips:
Washing:
Read the care label for instructions.
Separate colours, fabric and dirtiness.
Put in the right amount of detergent.
Don't wash too often.
Storing:
Make sure clothes are dry.
Don't stuff your closet.
Hang or fold according to fabric and purpose.
Practice proper garment care and you can have a stylish wardrobe without buying new items too often.
DIY and Upcycling Projects
Want to have a stylish wardrobe without spending tons? Try a DIY or upcycling project! Repurpose old items or craft new ones. This way, you get designer looks at nearly no cost. Here's how to do it:
Repurpose old items into new clothing or accessories
Repurposing old items is a creative and budget-friendly way to have an eco-friendly wardrobe. Here are some projects to get you started:
Turn an old scarf or fabric scrap into a headband or hair tie.
Denim skirt or shorts? Transform a pair of old jeans!
Fabric paint or dye to give old t-shirts a new look.
Tote bag from an old pillowcase or tablecloth? Possible!
Embellish a plain sweater or cardigan with buttons, patches, or embroidery.
Upcycle an old necklace or bracelet by adding new beads or charms.
The possibilities are endless! Get creative & have fun building your sustainable wardrobe.
Use simple techniques like hemming and altering to give clothes a fresh look
You don't need to spend a lot to give your clothes a fresh look. Hemming and altering are easy techniques that help you get the job done. Here are some ideas on how to upcycle your wardrobe without breaking the bank:
Hemming: You can shorten the length of garments by folding and sewing the bottom edge. It can help the clothes fit better and give them a new appearance.
Alterations: Make changes to the structure and shape of garments to make them more fashionable or to repair damages.
Embellishments: Patches, studs, and embroidery can be used to give your clothes an updated look.
Layering: Layer your clothes to add style and warmth while reusing what you have.
Be creative and you can upcycle your closet easily, with a tight budget.
Personalize your wardrobe with DIY embellishments or embroidery
Personalizing your wardrobe with DIY embellishments or embroidery can make your wardrobe stylish. And the best part? It won't cost a lot! You can make one-of-a-kind pieces that express your personality and style. Here are some ideas:
Add patches or pins to denim jackets or jeans
Embroider a quote or design on plain t-shirts or sweatshirts
Draw designs on canvas shoes or bags with fabric paint or markers
Sew lace or trim onto a plain dress or skirt for texture and detail
By taking the time to add these personal touches, you will be saving money. Plus, you'll get a great sense of satisfaction from wearing something you customized yourself!
Final Tips for a Stylish Wardrobe on a Tight Budget
Crafting a trendy wardrobe with limited funds can be tough. But don't worry! These tips will help you get the wardrobe of your dreams, without breaking the bank. Check out these last pieces of advice before you go and splurge on new clothes.
Prioritize comfort and confidence over trends
Style your wardrobe with a budget? Prioritize comfort and confidence over trends. Latest styles can be costly and unsustainable. Invest in pieces which make you feel good. Here are tips to help:
Evaluate your wardrobe – what do you need? Get basic pieces like black pants, jeans and tops which go with accessories.
Buy high-quality used clothing from thrift stores or online platforms.
Add some flair with statement pieces like jewelry, scarfs and hats.
Rely on your personal style to create outfits that make you feel comfortable and true to yourself.
Experiment with different styling techniques, like layering and accessorizing
Experimenting with styling techniques can help you create a stylish wardrobe on a budget. Layering and accessorizing are great ways to get more out of your clothing. Layering involves combining clothes to make eye-catching looks. For example, a denim jacket and summer dress. Accessorizing with hats, scarves, and jewelry can add style to simple outfits. Experimenting can give new life to old clothes without spending too much. Have fun, try something new!
Build your wardrobe gradually and invest in quality pieces when possible.
Building a wardrobe on a budget? Invest in quality pieces over time. High-quality items last longer, saving cash. Here are tips:
Neutral colors are versatile and mixable.
Shop off-season to find deals.
Accessorize with jewelry and scarves.
Host a clothing swap.
Remember, it's a journey – be patient & enjoy. Pro Tip – Get a tailor for a perfect fit!
Frequently Asked Questions
1. How can I build a stylish wardrobe on a tight budget?
A: One of the best ways to build a stylish wardrobe on a tight budget is to start with the basics. Invest in high-quality, versatile pieces that can be mixed and matched to create a variety of outfits. Look for sales and bargain deals on clothing, and consider shopping at thrift stores, consignment shops, and online marketplaces like eBay and Poshmark.
2. What are some of the must-have pieces for a stylish wardrobe?
A: Every stylish wardrobe should include a few key pieces, such as a versatile black blazer, a well-fitted pair of jeans, a classic white blouse, a little black dress, and a comfortable yet stylish pair of shoes.
3. How can I make my existing wardrobe more stylish without spending a lot of money?
A: You can make your existing wardrobe more stylish by layering clothing, accessorizing with scarves or jewelry, and experimenting with new styling techniques. You can also mix and match your existing pieces in new and creative ways to create fresh looks.
4. Is it worth investing in quality clothing items?
A: Yes, it is definitely worth investing in quality clothing items. High-quality clothing lasts longer, fits better, and looks better than cheap, poorly made garments. By investing in a few high-quality items, you can build a wardrobe that will last for years to come.
5. How can I maintain my stylish wardrobe without breaking the bank?
A: You can maintain your stylish wardrobe without breaking the bank by taking care of your clothes properly. Follow the care instructions on the label and avoid over-washing or over-drying your garments. Store your clothes properly by hanging or folding them neatly, and avoid leaving them in a pile on the floor or in a damp environment.
6. Are there any online resources I can use to help me build a stylish wardrobe on a tight budget?
A: Yes, there are many online resources you can use to help you build a stylish wardrobe on a tight budget. Check out fashion blogs, websites, and social media pages that offer tips and advice for budget-friendly fashion. You can also find inspiration on Pinterest or Instagram by searching for fashion hashtags or following fashion influencers.