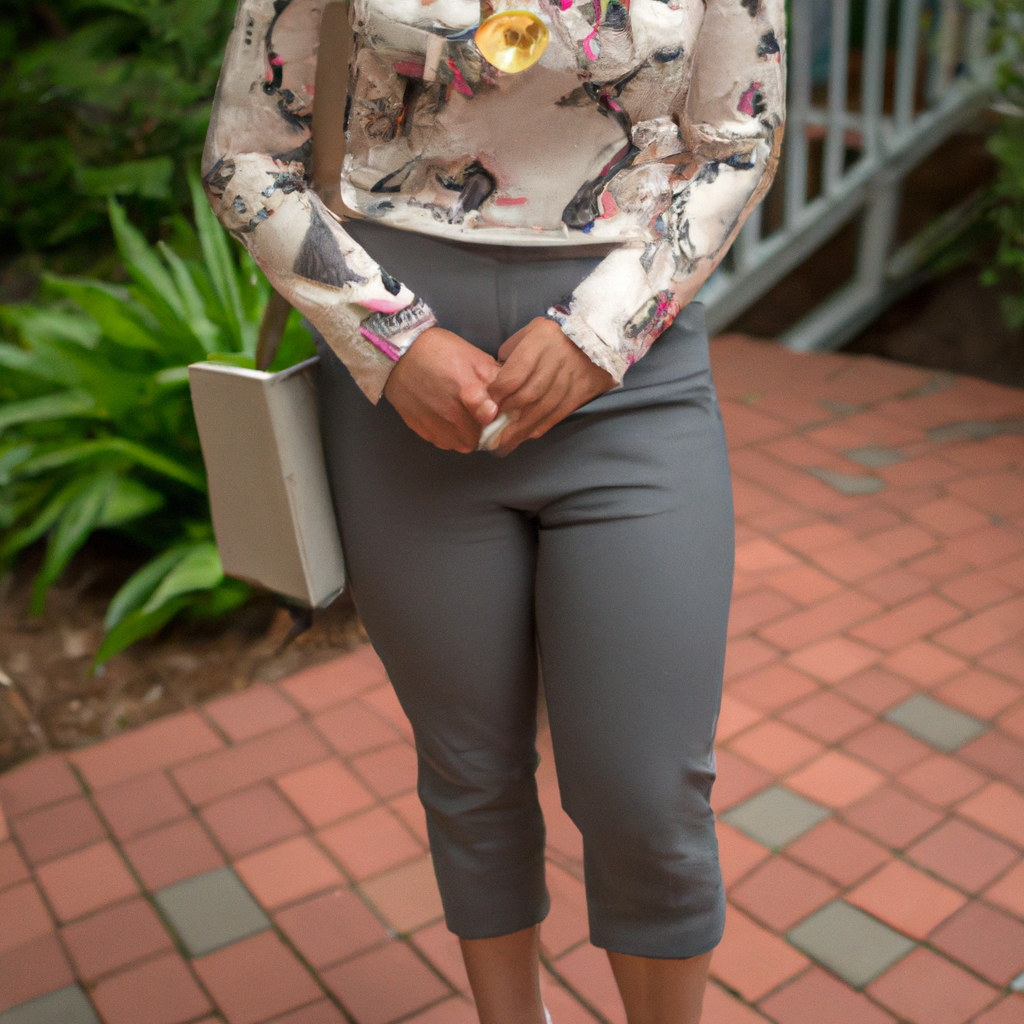 Finding the right clothes for your lifestyle can be tough. You want to look fashionable, but need something that is useful and comfy too! Here are a few tips to help you:
Think about what you do daily, and choose clothes that match. If you usually sit at a desk, pick something comfortable yet smart, which allows you to move freely.
Buy high-quality basics such as trousers, skirts and tops that go together easily.
Go for clothes made with breathable and easy-care fabrics, which can handle regular washes and ironing.
Make sure your clothes fit well – not too tight, not too loose!
Accessorise to show off your style, without compromising on practicality.
The secret to stylish and functional clothing is to get the perfect balance between fashion and practicality. Choose your clothes carefully! 🙂
Understanding your lifestyle
When picking clothes for your wardrobe, think about how they'll fit into your lifestyle. It doesn't matter if you're a job seeker, student, mom or athlete. Choose clothes which are fashionable, but also practical. Here are some tips for choosing the right clothes for your lifestyle:
Assessing the demands of your daily routine
Before deciding what to wear for your lifestyle, it's important to understand your daily duties. Knowing your needs helps you to balance fashion and practicality, without giving up comfort.
Here's a few tips to help you pick clothes that suit your lifestyle:
Make a list of your daily activities and work out what type of clothing works best for them.
Check the climate of your area and pick clothing that is suitable for the weather.
Understand your body shape and pick clothes that flatter it.
Look for items that can be worn in different ways and create various looks.
Think about your style preference and go for clothes that fit it.
Lastly, prioritize comfort. Buy high-quality, long-lasting fabrics that are easy to wear and take care of.
Pro Tip: Don't forget comfort when choosing fashion. You can look great while still being practical and comfy.
Identifying the specific occasions and events
Choose clothes that suit your lifestyle by identifying the occasions and events you usually attend. Ask yourself: What's my daily routine? Do I go to formal events, like weddings or dinners? Am I into outdoor activities, like hiking, camping, or fishing? Do I need formal attire for work? Knowing these answers helps you pick fashionable and practical clothes. E.g., if you go to formal events often, a classic black dress or suit is a smart buy. If you love the outdoors, waterproof and durable clothing is key.
Reviewing your style preferences and personal brand
Reviewing your style preferences and personal brand is vital for putting together a wardrobe that suits your life. To get a better understanding of your lifestyle and pick clothes that work for you, here are a few tips.
List your daily activities and pick clothing accordingly. This will help you build a useful wardrobe that works with your lifestyle.
Identify your style preferences and make a mood board of looks that inspire you. This will help you create a personal brand and develop a unique signature style.
Choose garments that are both stylish and functional. Go for materials that are comfortable and durable, and colors that look good with your complexion and body type. Invest in pieces that can be dressed up or down, and don't be afraid to accessorize or add some personality with statement pieces.
By following these tips, you can create a wardrobe that works for your lifestyle, making you feel confident and stylish every day.
Prioritizing comfort and functionality
For outfit choices that are both fashionable and functional, comfort and purpose are key. When selecting clothes for your day-to-day life, prioritize these two elements. Here are some tips to help you pick stylish and practical clothing!
Choosing fabrics that feel comfortable
When it comes to clothes, comfort and functionality should be your top priority. Here are some tips to help you choose comfortable fabrics:
Go natural: Fabrics made from natural fibers like cotton, linen, silk, and wool are breathable, moisture-wicking, and gentle on the skin.
Check composition: Go for fabrics with 95% natural fibers and avoid synthetic fabrics like polyester or lycra.
Think weight: Choose fabrics according to the climate and intended use. For warm weather, opt for lightweight materials like cotton, linen, or rayon. For cooler weather, go for thicker fabrics like wool or cashmere.
Test the feel: Always feel the fabric before purchasing. Choose fabrics that are soft, flexible, and comfy against your skin.
By selecting clothing that is comfortable and functional, you can look fashionable and feel great all day.
Finding clothes that fit well and allow for movement
If you want to feel comfortable and look stylish, you must find clothes that fit well and let you move. Here are some tips to help you prioritize comfort and functionality without compromising on style:
Opt for stretchy fabrics like elastane and spandex that move with your body.
Look for adjustable features such as drawstring waists and elastic cuffs.
Choose ergonomically designed clothing that feels great when you move.
Use a sizing chart and check reviews to make sure you get the right size.
Invest in basics that can be dressed up or down and last from season to season.
Remember that comfort and functionality don't have to mean you have to compromise on style. Follow these tips to create a functional wardrobe that suits your lifestyle and makes you look and feel confident.
Prioritizing features like pockets, adjustable straps, and breathable materials
When selecting clothes that fit your lifestyle, comfort and functionality are important. Pockets, adjustable straps and breathable materials are features to prioritize.
Pockets: Handy when running errands or going for a hike. Get garments with multiple pockets or add your own.
Straps: Adjustable straps provide a customized and comfortable fit. Especially for bras, backpacks and sandals.
Materials: Air-circulating fabrics keep you cool and dry. Cotton, linen, polyester and nylon are great options.
Tip: Don't forget style! Many brands offer fashionable but comfy and practical clothing.
Finding the right style for your body type
No need to follow the latest fashion trends. To look stylish, find clothes suited to your body type. It'll create an outfit that flatters and fits your lifestyle. Here are some tips for getting the perfect style for your figure!
Understanding your unique body shape
Figuring out your special body shape is crucial to pick the perfect style for your figure. This will let you pick fashionable and practical clothes that suit your lifestyle.
For the common body types, here are some of the recommended clothing:
Pear-shaped; wider hips than shoulders? Suggested clothing are boat neck tops and A-line skirts to emphasize the upper body.
Apple-shaped; excess weight on the midsection? V-neck tops and high-waisted jeans will elongate the torso.
Hourglass-shaped; with a balanced top and bottom plus a defined waist? Wrap dresses and pencil skirts, to emphasize the waist.
Rectangle-shaped; straight figure and few curves? Clothes that will create the illusion of curves like fitted blazers and flared skirts.
By understanding your body type, you can dress with confidence and comfort, knowing that your clothes fit your special shape.
Highlighting your best features
Highlight your best features with style that complements your body type and expresses your fashion sense. Here are some tips to help you:
Determine your body type – pear, apple, hourglass or rectangle.
Accentuate your best features with clothing – like belts or form-fitting dresses if you have a small waist.
Balance your look by mixing loose and form-fitting pieces.
Choose clothes that fit your lifestyle – comfy yet stylish for errands and work-appropriate for work.
Experiment with styles, colors, and patterns to find what makes you feel confident.
Pro tip: Invest in timeless pieces that can be dressed up or down. Mix and match with other items to create different looks.
Avoiding styles that don't work for your body type
To look stylish and feel good in what you wear, it's important to identify your body type and choose outfits accordingly. This can save you time, money, and stress. Here's how:
Hourglass: You have a balanced bust, hips, and waist. Clothes that hug your curves, highlight your waist, and flatter your figure will do the job.
Pear: You have wider hips and smaller shoulders. Clothes that draw attention to your upper body and balance your proportions are ideal.
Apple: You carry weight around your midsection and have a fuller bust. Clothes that de-emphasize your stomach and show off your legs and arms are great.
Rectangle: You have a straight silhouette with similar measurements on the bust, waist, and hips. Clothes that create curves and define your waist are your best bet.
Pro tip: Try on clothes before buying them to check if they fit. Also, look for flattering cuts, colors, and fabrics that make you feel confident and comfortable.
Building a versatile wardrobe
Struggling to build a wardrobe that matches your lifestyle? It can be tough to figure out which pieces to prioritize and create a wardrobe that is both fashionable and practical. But, with the perfect advice and tactics, you can make a wardrobe that suits you and your lifestyle. Let's get into it!
Choosing a color scheme that works for you
Choosing a color scheme for your wardrobe can be a bit tricky. Here are some tips to help you out:
Analyze your skin tone and pick colors that flatter it. People with cool skin tones look best in jewel tones and colors with blue undertones. People with warm skin tones should go for earthy tones and colors with yellow undertones.
Start with a neutral color palette – black, white, navy, khaki, gray, and beige – and brighten it up with pops of color.
Try colors that work together – complementary colors or colors next to each other on the color wheel.
Think about the season and the occasion. Pastel colors are great for spring. For summer, pick bold colors. Earthy tones and warm colors are perfect for fall. And jewel tones and metallics look great for winter.
Don't be scared to try new colors. Have fun with fashion and express yourself!
Investing in high-quality basics
For a wardrobe that is fashion-forward and functional, focus on investing in high-quality basics. Here are a few tips:
Choose pieces that can be dressed up or down.
Focus on neutral colors like black, white, navy and grey.
Look for fabrics like cotton, wool and silk. They should be comfy and durable.
Go for classic styles like blazers, jeans and wrap dresses.
It's worth spending a bit more on these items. Quality will last and make your wardrobe more efficient.
Incorporating statement pieces
Adding statement pieces to your wardrobe is a great way to spruce up your look and make it versatile. These items draw attention and are usually one-of-a-kind. They give personality to your outfit while maintaining functionality. Here are some tips to help you select and use statement pieces:
Consider your style and opt out of trends that don't suit you.
Spend on quality statement pieces that will last.
Go for timeless statement pieces that can be worn in various ways.
Match the rest of your clothes with neutral hues to let the statement piece stand out.
By incorporating statement pieces, you can create fashionable and practical looks. Experiment with accessories, shoes, jackets, blazers and patterned tops. Remember- Combine these pieces with your existing clothes to create an aesthetically pleasing look.
Accessorizing for functionality and style
Spice up your outfit with functional pieces. Whether you're going out for the night, going on an outdoor adventure, or dressing for work, accessorizing can let you show your own style that fits your lifestyle. Here are some tips for accessorizing to get the best of both style and function:
Choosing practical accessories like bags and shoes
Accessories are a must for any outfit! When choosing bags and shoes, remember a few things:
For bags, think about size and style. A cross-body bag is great for hands-free activities. Totes are the way to go if you need to carry a lot. Structured bags are dressy, while slouchy ones are more casual. Leather bags are long-lasting and versatile, while canvas bags are lightweight.
For shoes, pick the style that best fits your activity. Sneakers are great for casual or sporty wear. Dress shoes are perfect for work and formal occasions. Comfort and support features, like padded insoles or arch support, are also important.
At the end of the day, practical accessories should fit your lifestyle and personal style.
Adding trendy accessories to update your wardrobe
Accessorizing? Yes! To stay up-to-date with the latest trends. It's a great way to jazz up your outfits and show off your personality. All while keeping in mind style and practicality. Here are a few tips for accessorizing:
Choose a statement piece. Let it do the talking. A scarf, necklace, or a statement bag.
Mix and match. Don't be scared to get creative. Textures, patterns, and colors, oh my!
Think about the occasion. Pick accessories that fit the event.
Keep balance. Too many accessories can look overdone. Choose pieces with caution.
Pro tip: Get accessories that are versatile. More bang for your buck!
Balancing function and style in your accessory choices
Accessorizing is all about choosing and styling pieces of jewelry, bags, shoes, or hats to make a fashion statement. But it's important to blend style and function into your choices. Here are some tips:
Think about your lifestyle and activities when selecting accessories. Do you need something tough and lasting or stylish and delicate?
Pick accessories that go with your outfit and fit your personal style. Steer clear of trendy pieces that won't last.
Buy quality accessories that will last longer and have a bigger impact on your outfit.
Get versatile items that can be dressed up or down depending on the event.
Don't be scared to mix and match styles and materials for a unique look.
Pro tip: Less is often more when it comes to accessorizing. Choose one standout piece and style an outfit around it.
Shopping smart
Shopping smartly is essential to dressing well. It can help you get maximum use out of your clothing and find those pieces that complete an outfit. To shop effectively, you should know what to look for, what to stay away from, and how to manage your budget. Here are some tips on how to make the most of your wardrobe and buy fashionable and functional items.
Setting a budget and prioritizing your purchases
To shop smart and look fashionable, setting a budget and knowing your priorities is key. Here are some tips on how to do it:
Decide the amount of money you can spend without affecting other important expenses.
Think about your lifestyle, fashion taste and how the clothes you buy will be used.
Buy staple items like basic tops and bottoms that can be mixed and matched.
Spend money on pieces that will last longer than buying a lot of clothes.
Always try clothes on before buying to make sure they fit and feel comfortable.
Pro Tip: Make a shopping list before going out to avoid impulse buying and stay within your budget.
Planning outfits and shopping for specific occasions
Planning outfits and shopping? Here's how to save time and money while looking fashionable:
Know the event: Research the dress code and venue.
Stick to your style: Wear something that you feel comfy and confident in.
Invest in versatile pieces: Choose items that can be dressed up or down.
Check your wardrobe: Take an inventory of what you have.
Shop smart: Look for sales, discounts, and buy at the right time. Pro tip: Confidence and comfort makes you look amazing!
Avoiding impulse buys and investing in clothes that will last
Shopping for clothes? Invest in items that will last. Here are a few tips for smart shopping:
Identify your style. Assess it to avoid trendy items and opt for classic pieces.
Shop for quality. Invest in clothing made with quality materials and construction.
Choose versatile pieces. Get the most wear out of your clothing investment.
Consider your lifestyle. Workwear or casual attire? Choose accordingly.
Impulse buys are a no-no! Invest in clothes that will last for fashion and function.
Frequently Asked Questions
Q: How do I choose clothes that are both fashionable and functional?
A: Look for pieces that can be versatile and worn in different settings. Choose pieces that are comfortable and practical, but also have a trendy or unique twist.
Q: What should I consider when deciding what to wear for my lifestyle?
A: Consider your daily routine, profession, and personal style. Dress in a way that allows you to move and work comfortably, while still feeling confident and stylish.
Q: How can I incorporate trendy pieces into my wardrobe without sacrificing functionality?
A: Look for trend pieces that can be layered or paired with classic pieces, and choose pieces that fit well and suit your body type. Keep the rest of your outfit simple and streamlined to balance out the bold trend piece.
Q: Are there certain fabrics that are more functional for an active lifestyle?
A: Yes, fabrics such as cotton, modal, and spandex are all breathable, comfortable, and stretchy, making them ideal for an active lifestyle.
Q: Can functional clothes still be fashionable?
A: Absolutely! Many fashion brands now focus on creating functional clothing that is both stylish and practical. Look for brands that prioritize both aspects.
Q: How do I know if a piece of clothing is worth the investment?
A: Consider how often you'll wear the piece and how versatile it is. Also, pay attention to the quality of the material and construction. It's often worth spending more on a high-quality piece that will last you a long time.