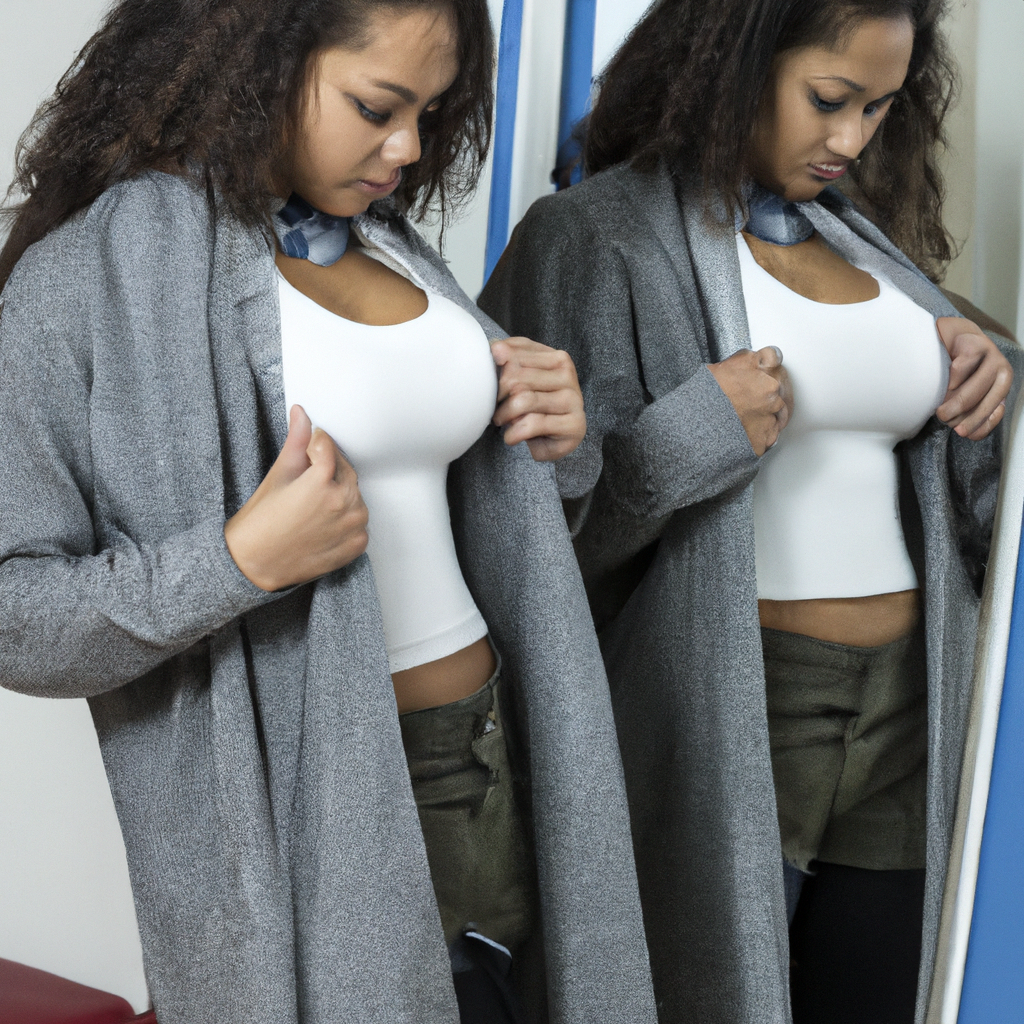 Layer your clothes for style and function! Here's how:
Start with a base layer of cotton or polyester to stay dry.
Go mid-layer with wool or fleece for warmth.
Finish with an outer layer like a jacket or coat to stay dry.
Mix up textures and patterns for interest.
Keep it simple – no more than three layers.
Pro tip: Scarves and hats add warmth and style!
Understand the Benefits of Layering
Layering your clothes is awesome! It's a stylish way to dress and also practical for cold weather. You get lots of different looks with layering and it helps you transition from one season to the next. This article talks about the benefits of layering and gives tips on how to layer your clothing for fashion and function.
Increased Comfortability
Layering clothes is not just stylish, but it also offers more comfort and protection from the elements. Here are the benefits:
Temperature Regulation – Easily adjust body temp. Perfect for changing weather.
Protection from Elements – Keep warm & dry with jackets, scarves & hats.
Versatility – Quickly transition indoors & out.
Style – Adds depth and dimension to your look.
Here are some layering tips:
Mix textures & patterns.
Layer by length – Keep shorter layers closer to the body.
Invest in key pieces – Cardigans, jackets & vests.
Accessorize – Scarves & hats.
Keep it simple – 2-3 layers max.
Pro Tip: Experiment! Find the best combo of comfort & style for you.
Enhanced Warmth
Layering clothes is a great way to stay warm, and it also looks fashionable! Here are some tips for layering clothes for both fashion and function:
Beginning with a breathable base layer like cotton or merino wool t-shirt.
Adding a middle layer of insulation, such as a fleece or wool sweater.
Topping it off with an outer layer that protects against the elements, like a waterproof jacket or coat.
For added interest try various textures, colors, and patterns.
Don't be scared to mix dressy and casual pieces – it's a versatile and stylish look!
Versatile Styling Options
Layering clothes is great for style and practicality. Here are some tips to layer correctly:
Start with a thin, breathable base layer – like cotton or silk. It should fit snugly.
Add a middle layer for warmth. Like a cardigan or sweater. This can be taken off or tied around your waist for fashion.
Finish with a denim or leather jacket for a fashionable finish.
Mix and match patterns and colors for a unique look.
Think about the activity and occasion when layering. Make sure it's functional and appropriate.
Pro Tip: Stick to the rule of three. Don't have more than three layers for a balanced look.
Choose the Right Materials for Layering
Choosing the right materials for layering is essential. Different fabrics and materials give unique levels of warmth, comfort and style. Let's check out the best materials for layering!
Base Layer Options
Choosing the right base layer for your layered outfit is key. Cotton, wool and synthetic materials are great options!
Cotton is comfortable, breathable and works well in mild temperatures. But, it doesn't insulate when wet.
Wool is ideal for cold and wet conditions, but it is heavy and itchy – so, watch out for allergies!
Synthetics are lightweight and fast-drying, but you'll need to air out the odors.
Pick a base layer based on your needs and activity to get an outfit that looks and works great!
Mid-Layer Options
Mid-layer clothes can make a big difference to your layered outfit. Comfort and style, here are some mid-layer ideas:
Fleece – warm, lightweight and breathable. Quick drying too, in case of rain or snow.
Wool – traps heat, doesn't add bulk and is moisture-wicking. Perfect for outdoors.
Down – great for extreme cold. Lightweight, with good warmth-to-weight ratio.
Plus, you can use colors and patterns. Have fun with different textures and colors. Make a unique look that shows your style!
Outer Layer Options
Layering clothing? Essential to balance fashion and function. Here's the scoop on outer layer materials:
Denim Jacket: Classic choice. Versatile, durable and elevates any look while keeping you warm.
Leather Jacket: Adds an edgy, timeless factor. Makes any outfit look cooler while providing insulation.
Trench Coat: Great for layering over business wear or a casual outfit. Plus, keeps you warm and protected.
Puffer Jacket: Trendy and functional for colder months. Provides insulation without adding bulk.
Wool Coat: Keeps you warm and fashionable during the cold. A staple for any wardrobe, dress up or down.
Consider the Occasion for Layering
Layering clothing can be an art! It adds visual interest and can keep you warm. But how do you layer for fashion or function? Here are some tips for success:
Consider the occasion and environment you're dressing for. That's the key to layering clothing for fashion and function.
Formal Occasions
Formal events demand sophistication and finesse. Layering clothes can give you a stylish, refined look. But remember to consider where you are going and what you're doing when layering your clothing. It's all about fashion and function!
For a black-tie event, try a classic tuxedo with a dress shirt, bow tie, and cummerbund. Women could wear a formal gown with a wrap or shawl for added warmth and style.
Business conference? Layer a blazer over a dress shirt, with a tie and dress pants. Women can layer a blazer over a dress or blouse, with dress pants or a pencil skirt.
Think about the function of each item you wear. A coat might be needed for outdoor occasions. Scarves and hats add warmth and style.
By layering thoughtfully, you can create an elegant, fashionable look for any event.
Pro Tip: Go for quality pieces that fit well and look great together for an impeccable look.
Casual Occasions
Layering can be a great way to dress for casual occasions. But how do you layer properly?
Consider the situation. For example, an outdoor barbecue may require a lightweight denim jacket or cardigan, plus a sundress or shorts and t-shirt. At a dinner party? Layer a blazer or sweater over a blouse and jeans.
Take into account temperature and weather conditions. Plus, you can mix textures and patterns for added interest. Don't be scared to try something new!
Outdoor Activities
Layering clothes? Smart and stylish! Keep comfy when outdoors. Here's how to layer like a pro. Consider the occasion. Activity & weather? Essential! Light jacket or sweater for cool summer evenings? Perfect. Wool coat for cold winter days? Ideal.
Start with base layer. Moisture-wicking t-shirt or tank top? Perfect for staying dry. Add middle layer. Fleece jacket or sweater? Insulates and retains heat. Finish with outer layer. Waterproof or windproof? Protects from elements.
Pro tip? Don't forget extra socks and gloves. Keep extremities warm and dry.
Tips for Styling Layers
Layer up! It's the best way to make your outfit stand out and stay warm. Whether you're after business-casual, dressed up, or casual style, layering is the way to go. Here are our top tips for layering clothes for fashion AND function.
Opt for Different Textures
If you want to succeed in layering, you must use different textures. A mixture of fabrics will create a fashionable and eye-catching layered look. Keep these tips in mind when choosing textures:
Start with a light fabric, like cotton or silk, as the base layer.
Add insulation and depth with a warmer, textured layer such as wool or cashmere.
Mix different finishes for dimension and interest, like smooth, matte, or sheen.
Be careful of the fabric thickness- don't add too many heavy layers, which can make your silhouette look bulky. You can layer up in style and comfort with a subtle blend of textures and fabrics.
Mix and Match Colors
Mixing and matching colors is key for styling layers. It adds depth, complexity, and interest to any outfit. Here are some tips when layering clothing:
Start with a neutral base like black, white, or beige. Then add layers of color.
Pick a color scheme. Monochromatic looks with different shades of the same color are trendy.
Don't be scared to mix prints and patterns. Stripes with florals, polka dots with plaid – why not?
Experiment with contrasting colors for an exciting look. Try yellow and royal blue. Or fuchsia and forest green.
By following these color-matching tips, elevate any outfit and take your layering game to the next level.
Experiment with Proportions
Experimenting with proportions is essential for styling layers. Here are some tips on how to do it:
Mix lengths. Longer and shorter garments can add texture and depth.
Vary clothing widths. Wider garments with close-fitted ones can create a stylish silhouette.
Accessories can create focus. Belts, scarves, and hats can draw the eye.
Balance layers in terms of weight, color, and volume. Don't be afraid to find what works for your style and body type.
Key Layering Accessories
Layer up your look! Adding texture, colour and more to your outfit can be done with layering. We'll have a look at the right accessories to make your layered look pop. Key layering accessories can help you create the perfect style. Let's take a look!
Scarves and Shawls
Scarves and shawls are great for layering clothing. They offer both style and function. To keep comfortable, you can adapt to temperature changes. Here are some tips for using them:
Choose the right fabric. Lightweight fabrics like silk and cotton are great. Wool and cashmere work well in colder temperatures.
Experiment with different styles. Infinity scarves provide variety. Shawls can be draped over shoulders or worn as a wrap.
Play with colors and patterns. Add a bright scarf or shawl to create a unique look.
Layering with scarves and shawls is a fun way to accessorize and change up your style.
Jackets and Vests
Jackets and vests are super stylish. They can instantly amp up your look, and add to its functionality. Here are some tips to layer with jackets and vests:
Pair a denim jacket with a turtleneck sweater and skinny jeans for a classic casual look.
Layer a puffer vest over a long-sleeve shirt and leggings for warmth without bulk.
A leather jacket over a maxi dress and ankle booties is edgy and trendy.
Blazer over a hoodie and joggers for a sporty, chic look.
Mix textures and colors for depth. Pro Tip: Every layer should show and blend with other pieces.
Hats and Gloves
Hats and gloves are must-haves when styling outfits that are fashionable and functional. Not only do they offer extra warmth and defense, they also add a touch of style to your getup.
When it comes to hats, you have a lot to pick from. Beanies, fedoras, berets, and baseball caps are some of the options. Various styles offer different levels of protection and warmth, so make sure you choose one that fits your needs and climate.
Gloves are a must for keeping warm. They come in wool, leather, and synthetic materials. Depending on the weather, you may require thicker gloves or something thinner and more lightweight.
Pro tip: When wearing hats and gloves, coordinate them with your outfit for a unified look.
Frequently Asked Questions
1. Q: What is layering clothing?
A: Layering clothing is the art of wearing multiple garments on top of one another to create a stylish outfit.
2. Q: Why is layering clothing important?
A: Layering clothing is important because it allows you to create a fashionable and functional outfit that is appropriate for different weather conditions and occasions.
3. Q: What are the best fabrics for layering clothing?
A: The best fabrics for layering clothing are lightweight and breathable materials such as cotton, wool, and silk.
4. Q: How many layers should I wear?
A: The number of layers you should wear depends on the weather and your personal style. Generally, 3-4 layers are enough for most occasions.
5. Q: How do I layer without looking bulky?
A: To layer without looking bulky, choose garments that fit well and have a sleek silhouette. You can also use thin, lightweight materials and play with proportions
6. Q: What are some popular layering combinations?
A: Popular layering combinations include a shirt under a sweater, a denim jacket over a hoodie, and a vest over a button-down shirt.