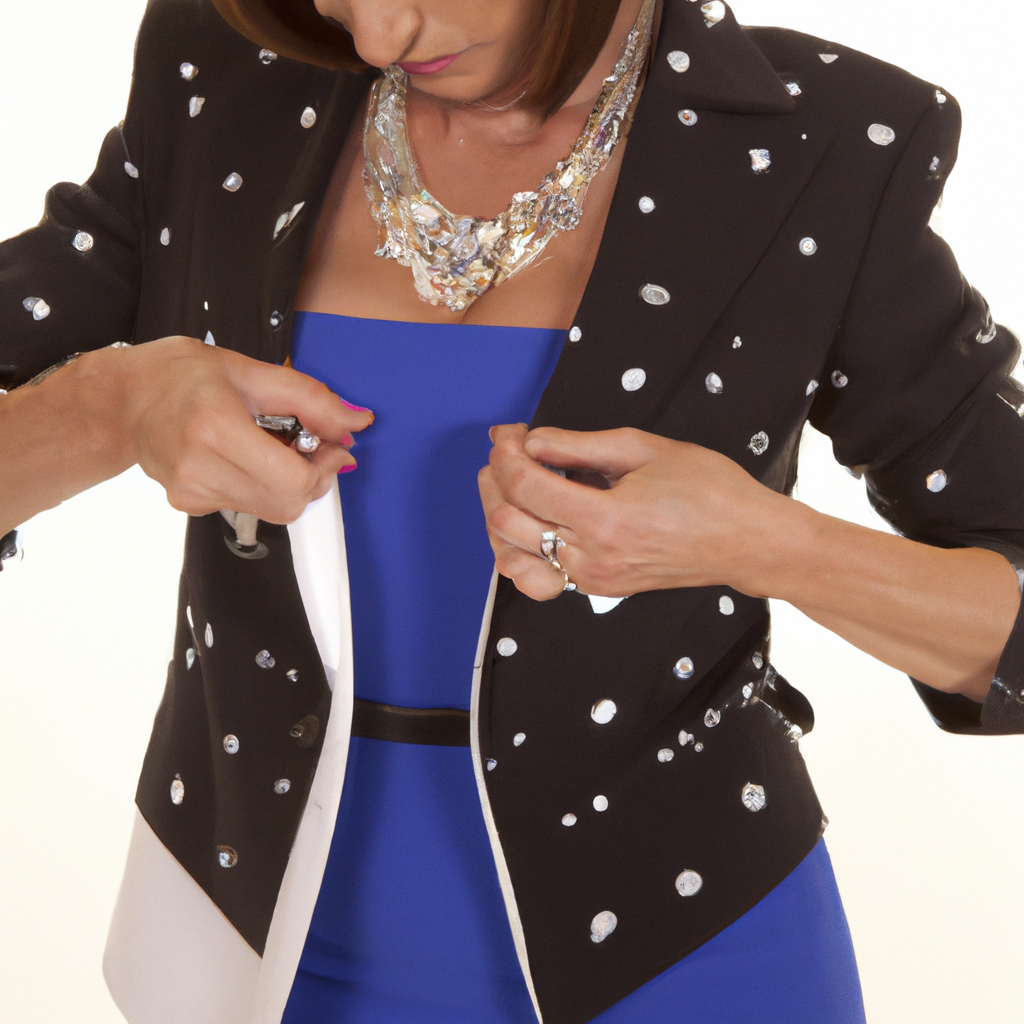 Stressing about what to wear for any event? Don't worry, here are some tips to switch up your look in a flash.
Firstly, pick items that can be dressed up or down. Think: black dress, white button-up shirt.
Secondly, layer up! Moto jacket or blazer? Scarf?
Thirdly, accessorize smartly. Statement jewelry or minimal pieces?
Lastly, shoes! Heels for the dressy occasions. Stylish sneakers for the casual ones.
With these tips, you'll always be dressed to impress!
Understanding the Occasion
Get it right! When you're switching up your outfit, be aware of the event. Different gatherings need different clothes and accessories. Knowing the occasion helps to make sure you have the right pieces in your wardrobe.
Here are some pointers on transitioning your outfit for any situation:
Analyze the Dress Code for the Occasion
Analyzing the dress code for an event is important. Ask yourself: What is the nature of the event? Indoors or outdoors? Professional or social? To transition your outfit:
Add or remove layers
Accessorize to elevate or tone down
Invest in versatile pieces
Remember: when in doubt, overdress!
Consider Cultural Appropriateness
When picking an outfit, cultural appropriateness is essential. Understand the significances of the occasion, and what's traditionally worn. Here's some tips:
Research the cultural significance and traditional attire.
Pick classic and timeless pieces that can be dressed up or down.
Respect dress codes and local customs.
Avoid wearing cultural artifacts or symbols for aesthetic purposes. Appropriating another culture's clothing can be disrespectful.
Be mindful and respectful of cultural differences for an appropriate and comfortable outfit.
Research the Venue or Location
Researching the venue is key. It helps you pick the right outfit. Tips:
Check if the event is inside or outside. It helps you choose what to wear.
Is it formal or informal? Long dress/suit for formal; business/casual for informal.
Know the occasion. Weddings need formal attire; corporate events need business attire.
Know the season. It helps you choose fabric weight & color.
It's better to be overdressed. Ask the host for their recommendations.
Building a Versatile Wardrobe
Wanting a changeable wardrobe? It's easy! Just have a few core, long-lasting pieces that can be dressed up or down. Then, you can make lots of diverse looks with one piece! Here are some ideas on how to build a changeable wardrobe and mix up your clothes for different occasions.
Invest in Staples
Invest in staples for a wardrobe that can adapt to any occasion. Staples are items that can be worn a variety of ways. Here are some to consider:
Black blazer– Perfect for interviews, meetings and nights out.
White button-down shirt– Pairs with jeans, skirts and dress pants. Suitable for casual and formal events.
Little black dress– Timeless, accessorize with jewelry and shoes for any event.
Neutral-colored pants– Beige or black, pair with any blouse or shirt. Good for work and play.
Pro tip- Quality is better than quantity when investing in staples. They'll last in your wardrobe for years.
Incorporate Mix-and-Match Pieces
Creating a flexible wardrobe is essential for a fashion-savvy person. A key tip for changing your look for any situation is to use mix-and-match garments. Here are some tips:
Pick neutral colours such as black, white, beige, or grey for mix-and-match items. They can combine easily into different looks.
Buy classic pieces like blazers, denim jackets, and plain t-shirts that can be paired with other items for various outfits.
Include accessories like scarves, belts, and jewellery to make an outfit suitable for different occasions.
Experiment with layering pieces to generate unique and personalised outfits that can go from day to night.
Pro tip: Get a few basics first, then add more pieces to your wardrobe over time. This will help you form a consistent and versatile wardrobe.
Accessorize to Change up the Outfit
Accessorizing is a great way to change up your outfit without spending much money. Here are some tips to help you:
Change your shoes for the occasion – casual, formal, or work.
Put on statement jewelry like a necklace or earrings – boom! Instant glam.
Layer with a denim jacket or blazer.
Try a different bag – from a backpack to a chic tote.
It's all about using accessories to make your outfit more stylish and versatile.
Layering and Modifying Your Outfit
Layering and modifying existing pieces is key for transitioning your outfit. Instead of buying something new, it's easier and cheaper to create unique looks using the clothing you own. With some smart layering and adjusting, your look can be ready for any occasion with ease!
Layering Tips for Different Seasons
Layering clothes is a great way to transition outfits for any season. Here are some tips to keep in mind!
Summer: Wear a breathable blouse with a light cardigan or denim jacket. Neutral or pastel colors and natural fabrics are perfect for a comfy, chic look.
Fall: Layer a sweater with a denim or leather jacket and a scarf. Add color with a hat or handbag.
Winter: Wear a turtleneck sweater under a wool coat or puffer jacket. Accessorize with a beanie, gloves, and boots.
Spring: Put on a denim or leather jacket over a floral dress, or jeans and a crisp white shirt. Finish with sunglasses or a statement necklace.
Pro Tip: Get versatile outerwear and layering pieces that you can mix and match. This will give you more outfit options and keep you stylish all year round.
Making Adjustments for Business or Casual Occasions
Transitioning your outfit from business to casual is made easy with layering. Here's how:
Add a jacket or blazer. A well-fitted one can make all the difference.
Change your shoes. Heading for a dressier look? Loafers or dress shoes are the way to go.
Accessorize. Watches, scarves, and statement necklaces will add sophistication.
Roll up your sleeves. Great with button-up shirts, and shows off watches and bracelets.
Unbutton the top button. Instantly makes your look more relaxed.
Pro Tip: Keep versatile pieces handy – like blazers, jackets, and statement accessories – that can be easily added or removed to fit any occasion.
Transforming a Day Outfit into a Night Outfit
Transform your day outfit to a night one with ease! Here are some tips:
Add a blazer – it adds sophistication and structure. Match a single-color blazer with a printed dress to make a statement.
Wear statement accessories – jewelry, bold earrings, or a necklace. Substitute a colorful evening clutch for your daytime purse.
Elevate your footwear – switch up flats for heels, block heels, or ankle boots. Add some height for a dressier look.
Layer with a scarf – warmth and style! Try a silk or velvet scarf around the neck or waist.
Modify your makeup – dark or red lip color, black eyeliner, and bold eyeshadow. These add glamour to any outfit.
It's simple and fast to transition your outfit from day to night. Layer, modify your accessories, and take inspiration from makeup to elevate your look.
Footwear and Accessories for Said Occasion
Instantly spruce up your look? Switch up your shoes and accessories! From a fancy dinner to a chill hang-out with your pals, the right footwear and accessories can make a huge impact. In this piece, we'll explore the different types of shoes and add-ons for various occasions; so you can shift your fit in a jiffy!
Finding Comfortable and Fashionable Shoes
Finding shoes that are both comfortable and fashionable is key to every outfit. Here are some tips to transition your look for any occasion:
Get a pair of shoes that can be dressed up or down, like classic pumps, loafers, or ankle boots.
Look for shoes made of high-quality materials such as leather or suede – they're comfy and durable.
Think about the occasion when picking out shoes. For a formal event, go for dressy heels. For something more casual, slip on some sneakers or flats.
Break in new shoes beforehand to avoid blisters or sore feet.
Don't forget comfy features like arch support, cushioning, and the right fit.
Pro Tip: Don't just buy trendy shoes – get classic styles and neutral colors which will last for years. Comfort and fashion should go together, so make sure you get the perfect combination!
Matching Accessories with Different Outfits
Matching accessories with your wardrobe can be intimidating, but it doesn't have to be. These tips will help you switch your style from day to night, casual to formal.
Get classic accessories like a handbag, earrings and a scarf that can spruce up any outfit.
Select footwear that goes with what you're wearing – flats for brunch, heels for a formal event.
Choose accessories that match the colors and designs of your outfit.
Don't be scared to mix and match! Create a look that is uniquely you.
Following these tips will help you easily coordinate accessories for any occasion.
Packing Essentials for Travel
When packing for a trip, it's important to have the right footwear and accessories.
Footwear Essentials:
Shoes for sightseeing or exploring.
Dress shoes or sandals for dinner or formal events.
Weather-appropriate shoes like rain or snow boots.
Accessories:
A versatile scarf that can be casual or dressy.
A statement piece of jewelry to add glamour.
A crossbody bag to keep you hands free.
Tips to Transition Your Outfit:
Wear a casual outfit during the day, then switch to dress shoes and a statement accessory for night.
Layer with a scarf or change your top for more formal or casual look.
For day, use a crossbody bag, then switch to a clutch or small handbag at night.
These essentials and tips will get you ready for any occasion on your travels!
Frequently Asked Questions
1. How can I transition my daytime look to a nighttime outfit?
Consider swapping out your accessories for more formal or eye-catching pieces like statement earrings or a bold necklace. You can also swap your flats for heels or add a blazer or leather jacket to elevate your look.
2. Can I wear the same clothes for different occasions?
Yes! Just be mindful of the accessories, shoes, and outerwear you pair them with. You can easily take a simple daytime dress from the office to drinks with friends by throwing on a denim jacket and switching out your flats for booties.
3. How do I transition my outfit from work to a date without looking like I'm trying too hard?
Opt for more feminine or flirty pieces, like a flowy skirt or a lace top, and accentuate your waist with a belt. You can also add a touch of glamour with statement earrings or a bold lipstick color.
4. How can I make my casual outfit more formal for a business meeting?
Add structure to your outfit with a tailored blazer or a button-up blouse. You can also switch out your sneakers for loafers or ankle boots to look more polished.
5. Can I wear denim to a dressy occasion?
Yes! Choose a dressier style like black denim or a high-waisted, fitted pair, and pair it with dressy separates like a blouse, statement necklace, and heels.
6. How can I transition my summer clothes for fall?
Layering is key! Add a lightweight jacket or cardigan over your dresses and tops, and swap your sandals for booties. You can also add tights or leggings to your outfits for added warmth.